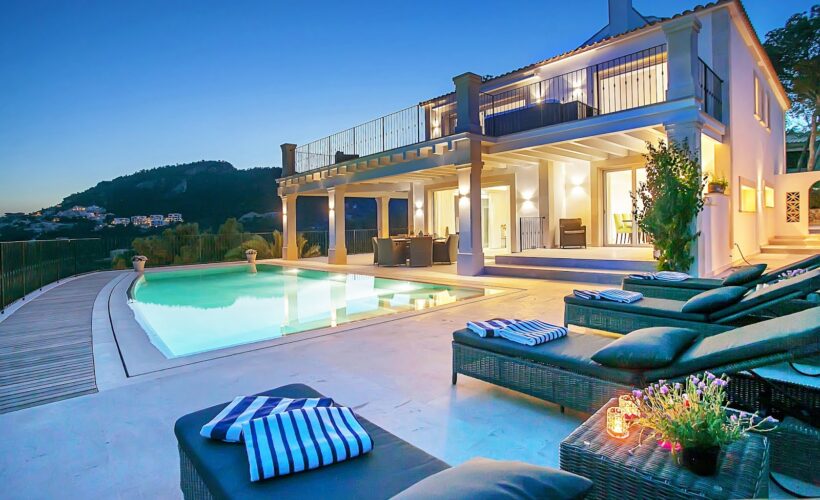 Villa Lloret de Mar well known for their luxurious feel. It is well furnished, usually comes with your own private pools and makes you feel like home. Renting a villa for your family holiday saves you from a lot of hassle. You can definitely avoid the small balcony in your hotel room or noisy neighbors next to you. You do not need to fight with others for your favorite spot to suntan,fight for a sunbed or busy to lookout for your children's safety that have been swimming in the crowded poolside. You have all the privacy to yourself in the villa and enjoy your much needed getaway and your children can enjoy themselves in and around the pool without you getting worried of losing them in sight.
These holiday villas are often priced lower than a hotel room, which many do not know. Compared to hotel rooms, a villa can accommodate a large group of people. This will save you from booking for more than one room when travelling with friends or family. Nothing beats having your own holiday space. It is the perfect place for your dream holiday as a couple, with friends or big family. You have the benefit to enjoy the big space and free to do whatever you want to.
Renting a villa all to yourself with friends or family, you can plan for a barbecue party in your garden, play a game of cards or even hold your own party. But if you are not in the mood to cook or plan for anything, there is a wide range of restaurants to choose. From a cosy Spanish restaurant, to an Italian pizza or just a takeaway finger bite.
Whenever we travel for our dream holiday, we would prefer to look for the most covenient place where amenities are nearby. Lloret de Mar, Spain, is best known for its popular holiday destination and its vibrant nightlife. Being strategically located, this full of life city has many to offer. Beautiful beaches, sight seeings, fun filled activities and many more.
Many holiday homes and villas are located near the beach. In need for a quieter time and avoid the crowd, you can always enjoy the moment from your private villa, with a private pool. If lazing in your villa is not your cup of tea, you can always go out and explore the places of interest.
Lloret de mar is rich with its historical culture. Places that you may not want to miss visiting include the Gothic church of Sant Romaand the famous castle, Castell Sant Joan. If you are up for some adventure, you can always catch a glimp of the Town Hall or the impressive famouse statues among the dead, at the cemetery. From your villa, you can take a stroll to the beatiful botanical gardens. If you are too lazy to walk, there is always the garden bus tour guide.
Lloret de Mar, known for its vibrant, colourful city and nightlife, you will never get bored. There are countless bars, restaurants, pubs, nightclubs and casinos that you can visit and chill.