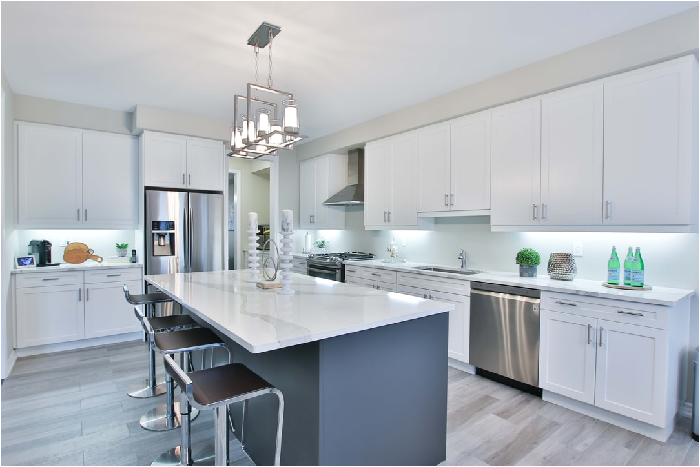 There's nothing like finding the perfect home for you and your family to build your roots. However, being a homeowner isn't all dinner parties and movie nights. Issues can pop up in your household that can leave you scrambling to fix immediately. Sometimes you can handle things yourself, other situations may call for a licensed technician. Here are a few tips to keep in mind when trying to troubleshoot some common household issues.
Issues with Heating and Air Conditioning
If you notice that your home isn't heating up quite like you want during the winter or their air conditioner is just not as cool during the summer, you may want to look into troubleshooting your ductless HVAC system. First things first, check your power situation. Sometimes ductless units can cause blown fuses, or even come unplugged. If your system is on a timer or your thermostat is showing an error message, take a quick look. Ductless systems will have a timer feature to save energy.
If your HVAC system has developed any sort of leak, it could be coming from the refrigerant line. This is not a DIY repair. You will need a professional to handle a refrigerant. Oftentimes, ductless systems can become muddled up with dirt and other debris. Be sure to clean filters regularly, or replace them if they require changing. Cleaning the compressor and the coils frequently can also ensure that even an outdoor unit lasts for its intended life span. This could also be impacting the airflow around your ductless or mini-split system, meaning the temperature is not what you want it to be.
Kitchen Crisis
Kitchen mishaps can happen, leaving signs of damage around, or even impacting how you utilize that dream kitchen you had been shopping for. It is important to consider the safety of appliances, and their energy efficiency. While a renovation for even the smallest nook can seem pricy, don't hesitate to look into some budget kitchen renovation ideas.
Be sure to make sure the wiring in your kitchen can support the look of your kitchen. You don't want to purchase new light fixtures if it requires bringing in an electrician. Make sure that this, like any other room, is operating at peak efficiency. Consider this before choosing countertops or tiles that are more superficial and a later install compared to larger tasks.
Home Electrical Problems
If the power has suddenly gone out in your home, don't go calling an emergency service for an electrician just yet. Check your circuit breaker for any blown fuses. This is a DIY situation that can be fixed with the flip of a switch. Be sure to also check the outlets throughout your living space.
Some circuits are protected by GFCI electrical receptacles. These circuits, typically found in a kitchen or bathroom, can be very sensitive to overloading. If the breaker is tripped on these outlets, it may shut off all of the receptacles connected. However, this is another easy fix. All you have to do is hit the reset button on the GFCI device, and you should have power back to your television or appliances in no time.
Preventive Purchases
As a homeowner, it doesn't hurt to play defense against potential household issues. For example, if you are worried about drainage with your faucets and sinks, you may want to invest in a drain catcher. This will keep hair and other debris from clogging up the pipes, avoiding the need for a plumber to come in down the line.
There are also new shelving options that can prevent a cluttered cabinet that can lead to a hazard every time you open it. The extra space for any room can also keep a clearer path in the event of an emergency regardless of the situation, and keep from an unnecessary injury.