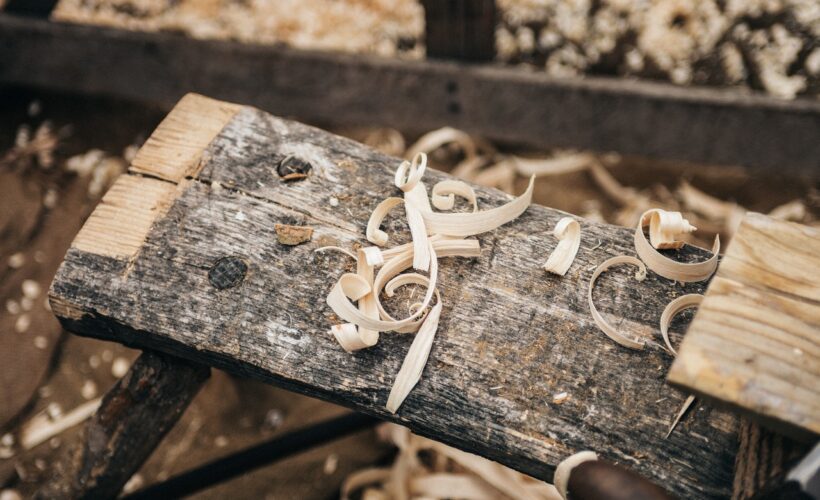 Whether you consider yourself a pro or you're just starting out in the world of woodworking, there are certain pieces of equipment that everyone will need in their kit.
Woodworking is a very rewarding skill that lasts a lifetime and is often passed down from one generation to the next. So, whether you're starting work on your next garden project or fixing up some furniture around the house, here is a list of the best equipment that any woodworking enthusiast will need.
Table saw
When cutting through large chunks of wood you need a strong and sharp tool. You also need something that is safe and precise to use without injuring yourself, and the best tool for this is a table saw.
Table saws are excellent for cutting straight lines. Once you set up the cut you want to make, it's hard to go wrong. You simply push the wood into the saw and the tool ensures you make exactly the same cut every time.
Workbench
A workbench is one of the most versatile pieces of furniture you can add to your woodworking space. It can function as a space to work on your projects, as well as coming in handy for storing your tools and parts.
There are a few factors to keep in mind when choosing a woodworking workbench, such as the size. You will need to consider how much space you have, as a large workbench won't work if your workshop is tight on space or if there are doors, fixed cupboards or essential equipment or machinery that you need to work around.
And as one of the most fundamental pieces of equipment in any workshop, you'll also need to consider what type of work surface you may benefit from the most, and how the construction of the workbench will affect your woodwork:
Solid wood: extremely hard-wearing and durable, it is the most popular option for woodworkers.
Laminate: ideal for general purpose use.
Melamine-faced chipboard: cost-effective, long-lasting and very safe to use, MFC is best suited for general purpose use.
Wood chisels
A wood chisel is essentially a sharp-angled piece of steel with a handle. There are many different types including paring chisels, mortise chisels and bench chisels, used variously to cut mortises, shave rough surfaces, chop out corners and scrape off glue.
Using the right type of wood chisel for the job is important, so purchasing a set may be a good idea.
Wood clamp
This is one of the most basic pieces of equipment that can be found in a wood workshop. They come in a variety of shapes and sizes and, although their main purpose is to hold wood pieces in place until the glue dries, they can be used for other purposes too, like holding a piece of wood firmly while sawing.
There are different types of wood clamps, each used for a different purpose. Examples include bar clamps, right angle clamps, pipe clamps and c-clamps.
A sander
A sander is used for smoothing, polishing and cleaning wooden surfaces. It can help you to achieve a high-quality, smooth, fine finish. There are four main wood sander types, which include belt sanders, random orbital sanders, disc sanders and finishing sanders. And although each one of these has been designed for a specific purpose, often these purposes overlap, and one type of sander delivers a very similar finish to another.
Author Bio: First Mats started life as safety matting specialists, but have since expanded to become a complete industrial and commercial supplies company. The focus of First Mats is to provide safety-focused products that improve the wellbeing of staff through quality approved products, backed up by extensive knowledge. www.firstmats.co.uk